Whether you're starting a single site clinic, a large referral hospital or you are a new entrant to the Animal Health Industry; whether you've had multiple businesses in the industry or are just venturing into it, we help you get things right.
Feasibility Assessment
We turn your hypotheses into knowledge
How do you know if your business idea is feasible? Every new venture carries with it a degree of risk, so it is essential that you are as informed as possible before proceeding. A feasibility assessment, therefore, is the first and most important part of your strategic planning process.
Our feasibility assessments are multi-tiered and designed to challenge or validate the assumptions of your new venture with real world data, veterinary and animal health industry insights, and our own market and competitive research. Using strategic thinking tools and methodologies, we help turn your assumptions into knowledge, so you can either proceed with confidence, adjust your approach, or avoid a potential pitfall.
Fully assess the viability of your new business venture
Know where to position yourself in the market effectively
Gain clarity on what you need to move forward
Strategic Planning
Unearth your competitive advantage
Strategic planning has never been so important in the veterinary and animal health industry, given the constantly changing environment. We adopt a unique and thorough approach to strategic planning that combines multiple strategy consulting tools and perspectives, with in-depth knowledge about the inner workings of the industry, sentiment about the profession, and future trends.
We synthesise this into a clear outlook on the industry in the context of your organisation, with emphasis on strategic priorities and where you can win. We can even organise company set up, assist with revenue forecasting and financial modelling exercises, and create investor pitch decks. If you're serious about planning to win in this industry, IntrinsiaVet is your first port of call.
Build a comprehensive picture of the veterinary industry and where you fit in
Identify your competitive advantage and strategic priorities
Create compelling pitch decks to secure investment
New Entrant M&A
We help you answer critical questions to ensure you have a first-rate M&A strategy
Whether you are acquiring your first practice or are a new entrant to the veterinary and animal health space looking to find the right acquisition, you'll need to navigate the many unknowns of the industry and seek experienced insight into the realities of the market. This is where IntrinsiaVet can be your trusted advisor.
Our expert knowledge of the market, combined with our independent and corporate M&A experience, will help you make objective, evidence-based strategic decisions, based on solid rationale, with achievable routes to implementation. Because we have been on both sides of the acquisition process, we can act as effective intermediaries to ensure smooth expansion into the industry.
Make evidence-based business cases
Benefit from objective expertise
Understand both sides of the sale
Veterinary Market Consulting
Expert insights into the industry
Entering a new market? Expanding across the UK or Europe? We can provide expert consulting on all aspects of the veterinary profession. We consult on projects from market trends and dynamics, analysis of the key players, to future opportunities within the market.
We can answer all your (or your client's) questions using our extensive network throughout the industry. We also conduct our own research into different veterinary markets and are well versed in the challenges faced in many countries, and because we are independent, we have few conflicts of interest. Partner with us and we can tailor a bespoke report that won't be available anywhere else.
Expert advice and insights into the profession driven by decades of experience
One off or ongoing support, working within your time frames
Bespoke research and reporting using IntrinsiaVet's trusted network
Stay Up To Date
Latest Articles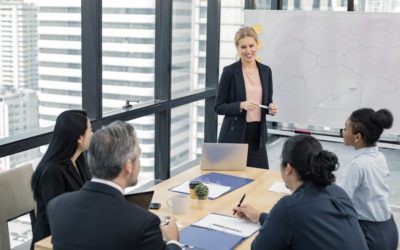 Integrating businesses or practices presents its own unique set of challenges for all involved. New members of an organisation are already...
read more
FREE DOWNLOAD
Supercharge Your Strategy Creation
A good strategy considers multiple perspectives. But to get the best information, you need to ask the right questions. Our checklist on analysing your market will help you ask the right questions in the right areas to give you a well-rounded overview of your new venture.
Gain a holistic view of the industry
Be better prepared to enter the market
Support your strategic planning
Contact Us
Ready to Get Started?
If you are ready to get started or would like more information, please get in touch for a confidential discussion.