We boast both senior veterinary corporate experience and specialist management consulting expertise. We not only understand corporate veterinary, but we have an abundance of academic knowledge and real world precedent to support our recommendations.
Corporate Strategy
An ever-evolving market calls for excellent strategic thinking
There are many moving parts to a successful corporate strategy. Your senior team need to be united. You need to understand the competitive environment and have up to date market intelligence. You need to foster leadership capabilities throughout your organisation and ensure strategic and cultural fit between your business units.
We recognise that in order for your corporate strategy to be successful, it cannot be imposed. Therefore, we help get your senior team on the same page and encourage curiosity in discovering new market insights and potential directions. We then help collate and make sense of multiple data sets, enabling us to co-create powerful, intelligence-driven strategies that champion innovation and recognise your best route to implementation.
Unite and align your senior team
Make sense of a wide set of data and insights
Build robust strategies with strategic thinking and tools
Mergers and Acquisitions
Industry expertise to boost your M&A trajectory
There are many things to consider in the veterinary and animal health industry when it comes to corporate or group M&A. Aside from triggering competition thresholds, critical analysis needs to be given to the strategic and cultural fit of a potential merger or acquisition. Pre-empting and managing the potential ramifications to staff and clients from a deal taking place is another key consideration.
We will help you identify a clear M&A strategy that complements your vision and values. We help you identify key acquisition targets and test your assumptions, to ensure strategic fit from the outset of every acquisition. Ensuring alignment of individuals, teams, and cultures to your overall strategic objectives, will create a smoother M&A process.
Create a robust M&A strategy in line with your vision and values
Ensure strategic and cultural fit of each potential new acquisition
Mitigate against common M&A pitfalls
Integrations 
Building trust and respect through presence, honesty, and authenticity
Integrating a business into a larger entity presents its own unique set of challenges for all involved. We work with you to help you truly understand the levers of successful change. We help you understand individual and team dynamics, whilst using analytical tools to critically assess the change environment. We help build momentum and instil confidence in newly acquired teams by helping your new employees understand what the direction of your company is, where they fit into it as a team, and how they as individuals contribute to its success.
Ultimately, we help significantly reduce resistance and staff turnover, leading to quicker adoption of your systems and processes and retention of the very best of your new acquisition.
Expert advice and guidance on change delivery strategies
Establish and understand your employee value propositions
Get insight into the key cultural behaviours that will enable integration success
Organisational Culture Change
Deep insights into your cultural landscape and the levers for change
Culture and shared values are at the heart of an aligned strategy, and it is by your organisation's culture that your strategy succeeds or fails. An organisation is unlikely to operate to its full potential unless its cultural behaviours echo its values and beliefs. As Peter Drucker famously said: "culture eats strategy for breakfast".
We help you delve deeply and objectively into the foundations of your organisation's culture, enabling you to paint a picture of your existing cultural landscape and identify the levers for change. We then use our expertise and knowledge to help you create a plan for positive change that will bring benefits such as smoother implementation of your strategy, better staff retention, and improved employee engagement.
Gain full understanding of your current cultural landscape
Identify the levers for change in your organisation
Improve employee engagement and retention
People Strategy
Attract, develop, retain, and inspire your high performing individuals
A people strategy encompasses your approach to recruiting the right people, ensuring engagement, development, and retention of your staff, planning for the unexpected, and utilising employee exits to refine and improve your offering. Moreover, with recruitment within the veterinary industry at crisis point, it has never been more critical to get your people strategy right.
Whether your business strategy is set out for growth, acquisition, or integration, it requires the right people in the right places to make it happen. We work with you help develop a cohesive, robust, and well-defined people strategy that supports the mission and values of your practices or organisation as a whole. We help you make a clear statement about how your company values and treats its people, and the culture it wishes to foster.
Review and redesign your talent acquisition strategy
Create robust onboarding and exiting processes
Drive employee engagement through autonomy, mastery, and purpose
Be prepared with effective succession and contingency planning
Stay Up To Date
Latest Articles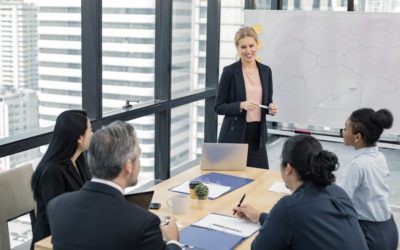 Integrating businesses or practices presents its own unique set of challenges for all involved. New members of an organisation are already...
read more
FREE DOWNLOAD
Your Guide to Culture Change
We all know the importance of culture to organisational success. But how do you create positive, long-lasting change? Our free E-booklet will give you critical insights into the culture change process, as well as 8 steps to follow to initiate change in your own organisation.
Learn expert models to facilitate culture change
Learn a tried and tested culture change process
Learn how to put theories into practice
Contact Us
Ready to Get Started?
If you are ready to get started or would like more information, please get in touch for a confidential discussion.