We are unique in that we combine professional, industry based executive coaching with world leading psychometrics to help get the most out of your leaders, teams, departments, boards, and those individuals with the potential to thrive.
Executive Coaching
The ultimate tailored approach to leadership and personal development
Executive coaching is now a critical tool to enable sustained high performance that changes how your people show up and lead every day at work. Our qualified and experienced coaches partner with companies and senior individuals around the globe, to provide meaningful and impactful leadership and executive coaching. Drawing on an array of coaching models, supported by our knowledge and expertise in the entire psychology wheel, our coaching is transformational in nature and creates growth and change on a deeper and longer lasting level.
Partnering with us will help you and/or members of your organisation:
Improve working relationships and communicate more effectively
Face and overcome challenges, conflict, and change
Make better decisions, set better goals, and accelerate success
Boards and Senior Teams
Ensure strong, clear, and strategic leadership of your organisation
The needs of a board or senior leadership team can be vast and varied, and are entirely dependent on the individuals involved, their internal and external environments, and the organisation in which they operate. From the outset we spend time getting to know your organisation, your direction, objectives, and strategic priorities. Identifying the challenges that your organisation is facing or the cycle of change it is undergoing, enables us to understand the needs of your executive teams in context.
Through open dialogue and situational analysis, we also get an authentic understanding of the individuals involved and the team dynamics at play. We can then provide objective observation and feedback and, combined with an understanding of your organisational objectives, co-create an effective developmental programme based on the most appropriate focus and style of intervention required for the desired results.
Situational analysis and objective feedback on board and team effectiveness
Extensive range of effective consulting and coaching interventions
Developmental programmes bespoke to your organisation
Leadership Development
Your leaders are unique; your leadership development should be too
Rather than teach broad leadership methodologies to many, we work collaboratively with your organisation to create a bespoke leadership programme, unique to your leaders and leadership requirements. By first identifying the leadership capabilities and development needs of your individual leaders, within the context of your organisation, we can tailor a specific programme to meet that need and target your individual and organisational goals. We then use various methods including psychometric assessments, feedback tools, training days, workshops, and leadership and executive coaching, to transform your leadership and embed behaviours for lasting change.
We specifically tailor our programmes to help your leaders to:
Understand their role as a leader in your organisation
Inspire, influence, and innovate effectively
Understand, shape, and develop your organisation's culture
Everything DiSC®
Unlock engagement, inspire collaboration, and ignite cultural transformation
Everything DiSC® offers a suite of personal development learning experiences that measure an individual's preferences and tendencies based on the DiSC® model. Participants receive personalised insights that deepen their understanding of self and others, making your workplace interactions more enjoyable and effective. We bring the profiles to life in a classroom experience that engages and educates, with impactful activities that can be customised to meet the specific needs of your people and your organisation. The result: a more engaged and collaborative workforce that can spark meaningful culture improvement in your practice or organisation.
Customised programmes that meet the needs of your people and organisation
Personalised and actionable strategies
A suite of follow-up resources from Everything DiSC® to continue change
The Five Behaviors®
Make effective teamwork your greatest competitive advantage
The Five Behaviors® Personal Development is based on Patrick Lencioni's ground-breaking model for developing high-performing teams through five key behaviours: Trust, Conflict, Commitment, Accountability, and Results. This powerful solution will teach your team the critical behaviours and interpersonal skills needed to be effective team players by combining this powerful team model with personalised insights. We provide unique and impactful virtual and classroom learning experiences that empower your individuals through self-discovery and constructive behavioural modelling.
Engage your teams and enhance their collaboration
Transform your team dynamics from disengaged to "let's do this!"
Increase productivity and drive results in your organisation
Stay Up To Date
Latest Articles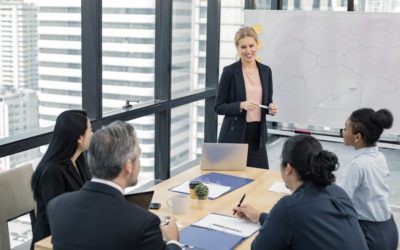 Integrating businesses or practices presents its own unique set of challenges for all involved. New members of an organisation are already...
read more
FREE DOWNLOAD
Your Guide to the Five Behaviors
Download your Wiley The Five Behaviors® brochure to find out more.
Unleash your team's ultimate competitive advantage
Activate your team's potential
Learn how to build truly cohesive teams
Contact Us
Ready to Get Started?
If you are ready to get started or would like more information, please get in touch for a confidential discussion.